Inbound Marketing Problems That D2C X Can Help Solve
We aim to assist and provide solutions for your company by leveraging our media platforms targeted at inbound tourists and strategic partners.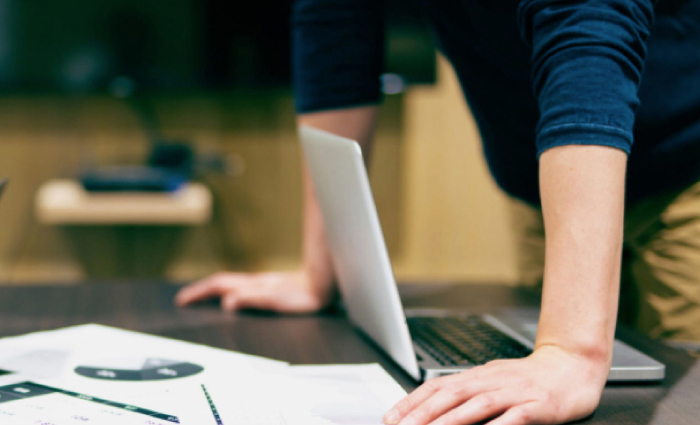 I Want to Reach the Inbound Tourism Market, But I Don't Know Where to Start!
Japan's inbound tourism market is made up of people of all nationalities and requires differing approaches for each industry. We work to meet the needs of your company by implementing a wide variety of solutions, including strategy creation based on market research, targeted customer acquisition promotions, and improvements to make your business more attractive to inbound tourists.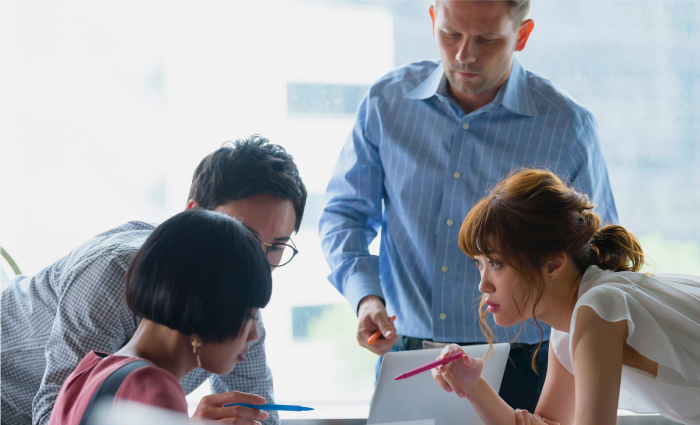 I'm Not Sure What Kind of Content or Copy Would Be Well Received by Inbound Tourists...
Our multicultural staff, consisting of members from various countries including the U.S., Italy, Taiwan, China, Thailand, and Vietnam, will leverage their inbound media experience to create targeted and effective copy for the Japan-bound tourism market.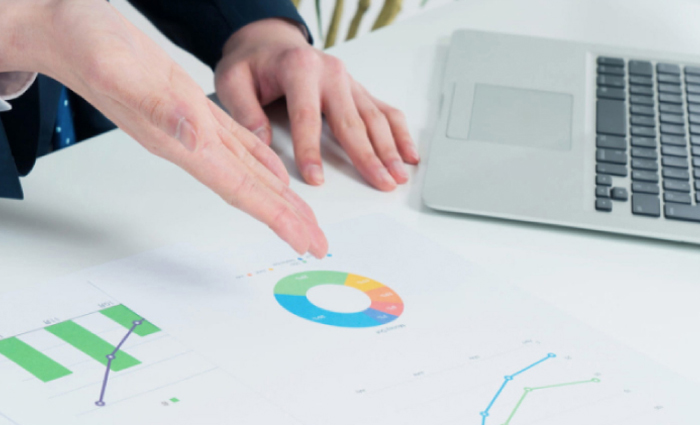 I Don't Know the Best Channels to Reach Japan's Inbound Tourism Market!
We provide customized solutions for our customers by leveraging our website "tsunagu Japan," the world's largest Japan-bound tourism media platform, and our connections with more than 100 partner companies.
Real Results Using Our Inbound Tourism Media Platform "tsunagu Japan"
Following is a sample of success stories from businesses and local governments that used our services.
– tsunagu Japan Success Stories –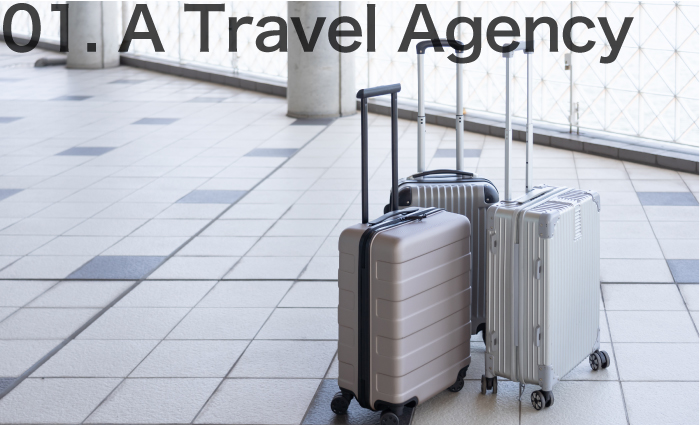 tsunagu Japan Became the Largest Source of New Customers!
A tour posted on tsunagu Japan now regularly gets triple-digit reservations each month! This promotion became the travel agency's leading source of customers, beating all the strategies they previously employed.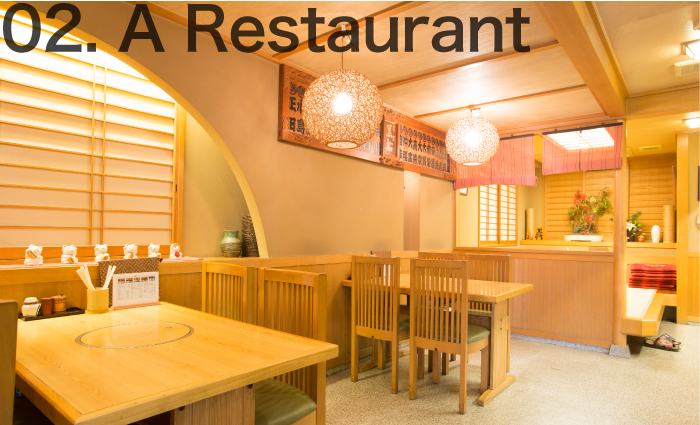 Roughly One-Third of All International Customers Had Read the Promotional Article!
A restaurant in Shibuya reported that roughly one-third of all their international customers had read the promotional article posted on tsunagu Japan. Among those, almost 100% were readers from Singapore.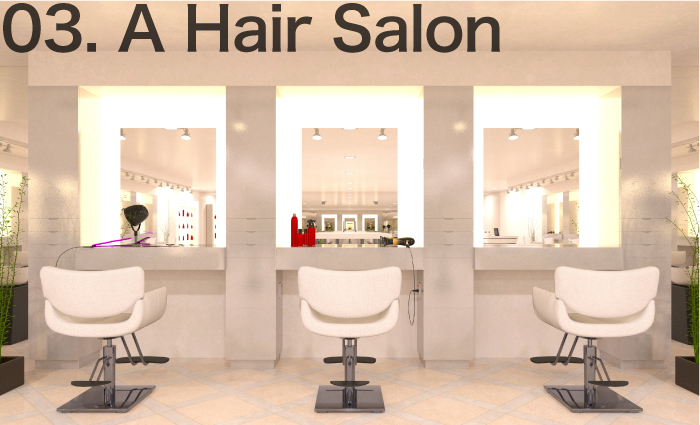 At Least One Reservation Every Day Comes From a Tourist Who Read the Promotional Article!
A Tokyo hair salon happily reported that at least one reservation every day came from international tourists who read the promotional article on tsunagu Japan.
Why Advertise on Our Japan-Bound Tourism Media Platform "tsunagu Japan"?
tsunagu Japan is a Japan-bound tourism media platform with content offered in 7 different languages. Our articles feature information sought after by inbound tourists such as local sightseeing tips, food, shopping, accommodations, culture, and more. It is the largest of its kind, meaning that we can put your company's information in front of the eyes of 2.2 million tourists per month who are planning or in the middle of their trip to Japan. Our influence in the Traditional Chinese-speaking market, including Taiwan and Hong Kong, is particularly great. We can extend this influence even further by utilizing our social media presence as well.
Mid- to Long-Term Results Can Be Expected From Our SEO Effectiveness
Our site is optimized for search engines, meaning promotional articles can expect to rank well in search results. Mid- to long-term access to the article is possible, leading to an increase in exposure over time. Additionally, over half of our editorial staff is made up of native writers, making us a media platform with articles actually written from a non-Japanese perspective.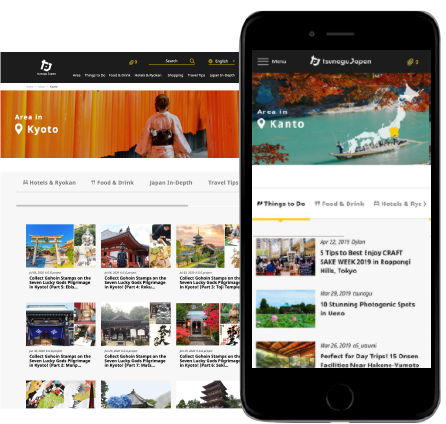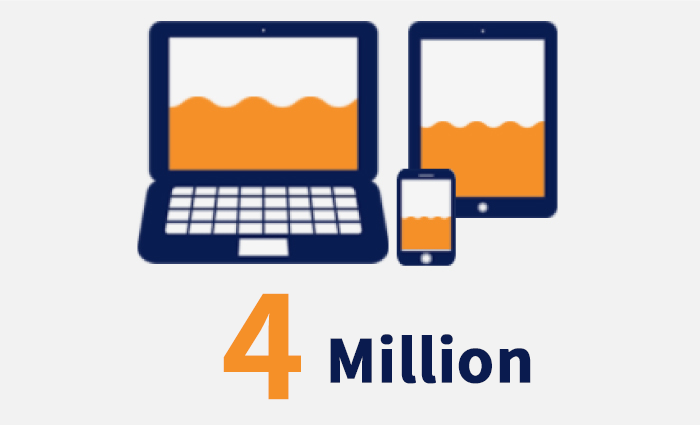 tsunagu Japan Monthly Page Views: 4 Million
tsunagu Japan is accessed via web search and social media by tourists planning, or in the middle of, their trip to Japan. In total, our media platform garners 4 million page views every month.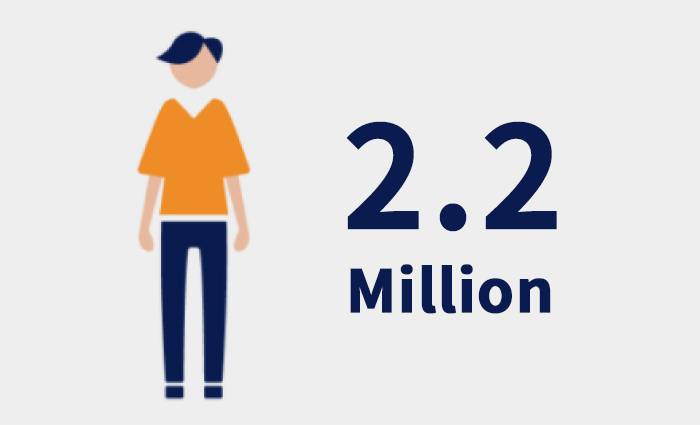 tsunagu Japan Monthly Unique Users: 2.2 Million
tsunagu Japan boasts the largest user base in the inbound industry, with 2.2 million unique users per month and access from more than 200 countries around the world.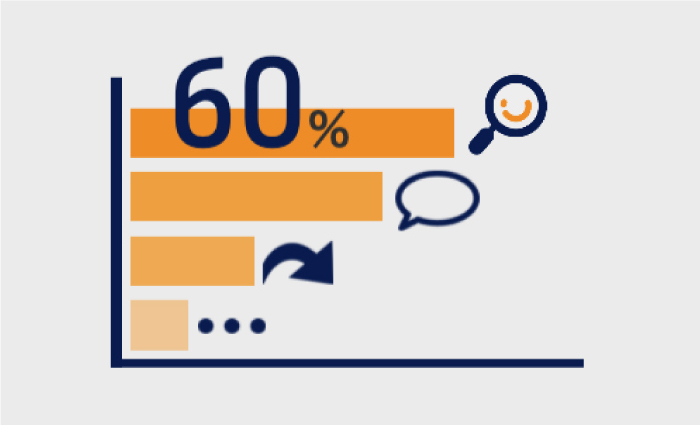 tsunagu Japan Roughly 60% of Traffic Comes From Search Engines
tsunagu Japan is a search engine-optimized platform frequently accessed by tourists currently on or planning their trip to Japan. Upwards of 60% of its traffic is attributed to organic web searches.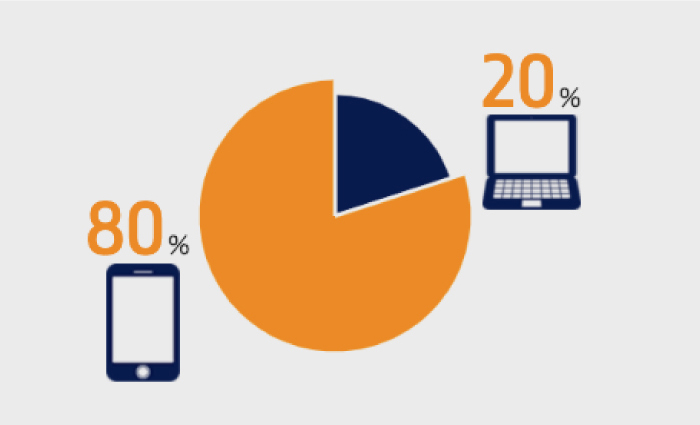 tsunagu Japan 80% of Access via Smartphone
tsunagu Japan boasts the largest user base in the inbound industry, with 2.2 million unique users per month, 80% of whom access the platform via smartphone.
Official tsunagu Japan Facebook Pages 1,000,000 Followers​
tsunagu Japan has official Facebook pages in English, Traditional Chinese, Thai, Vietnamese, Indonesian, and Korean, with a total of around 1,000,000 followers. We work hard to attract high-quality fans, and our highly-engaged users set our pages apart from the rest.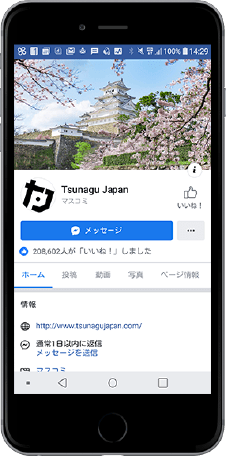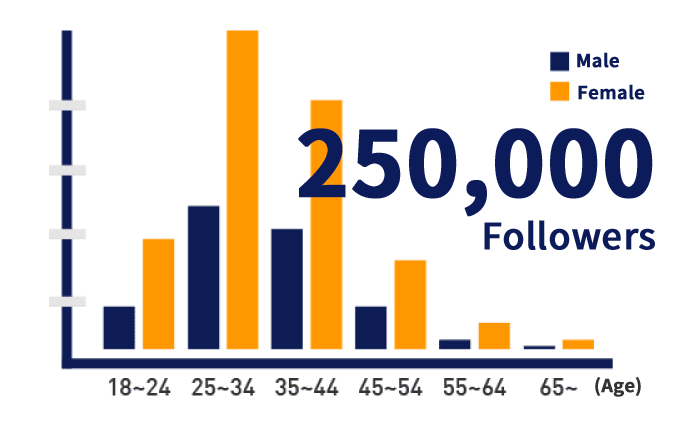 English Page: 250,000 Followers
Our English Facebook page delivers targeted information on sightseeing in Japan daily to those from English-speaking countries who have an interest in Japan.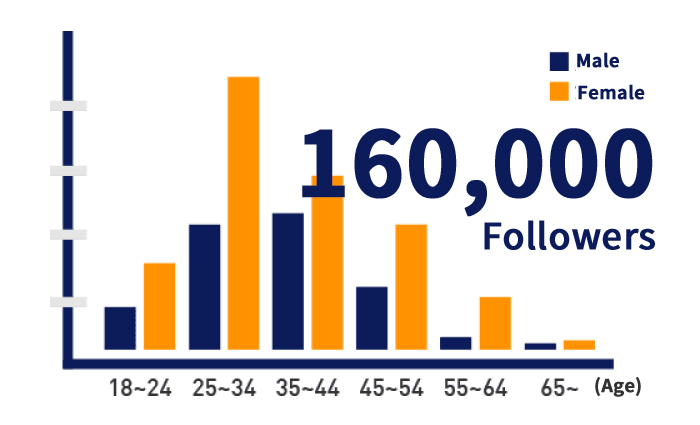 Traditional Chinese Page: 450,000 Followers
By sharing the charms of Japan from a native Chinese perspective through this page, we are building a positive and engaged base of Japan fans in the Traditional Chinese-speaking world.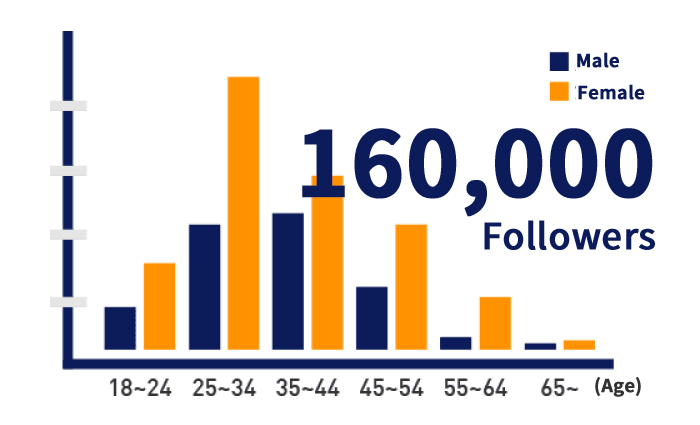 Thai Page: 160,000 Followers
This page delivers sought-after information on Japan to Thai tourists, who have rapidly increased in number in recent years. As a result, our fan base of review-loving Thai tourists keeps expanding.
Examples of tsunagu Japan Content
tsunagu Japan publishes content on a wide variety of topics. The content is split into 7 categories, created based on inbound tourists' interests: Things to Do, Experiences, Food & Drink, Hotels & Ryokan, Shopping, Travel Tips, and Japanese Culture.
-Things to Do / Experiences-
We publish a wide variety of information that is valuable to inbound tourists, including recommended sightseeing spots, Japan's best nature places and scenery, and locations where tourists can thoroughly experience Japanese culture.
One of Japan's largest international modern art festivals, the Echigo-Tsumari Art Triennial, was held in Niigata Prefecture. Many of you may not have heard of it, or perhaps you did, but didn't manage to make it…
Check out this travel guide, complete with climbing preparation tips, lodging info, souvenir recommendations, sights worth seeing, and more! Mt. Fuji, or "Fuji-san" in Japanese, is famous for being the tallest mountain in Japan. It might be nice to look at from afar, but there's nothing quite like climbing to the top yourself, especially if you've come all this way to Japan. Keep reading and you'll definitely be able to view its majestic, scenic glory for yourself!
Only have 24 hours to spend in Tokyo? It's impossible to see everything, but this full 1-day guide will help you explore the city's highlights to the max, going from Tsukiji Market and Asakusa all the way to Shibuya and Kabuki-cho in Shinjuku!
-Food & Drink / Hotels & Ryokan-
Sushi, ramen, sukiyaki, yakiniku, yakitori—our articles provide information about all the most popular dishes among inbound tourists! In addition, we offer advice and recommendations for accommodation in Japan, with detailed information about hotels, ryokan, and guest houses.
When it comes to Japanese food, ramen is among the forefront of dishes representing the country's cuisine. But ramen is also famous for its pork- or chicken-based broths and thick cuts of BBQ pork and soft-boiled eggs on top. In other words – it couldn't be further from vegan. This is why we've compiled 12 ramen restaurants in Tokyo that serve vegan options to help you out! Keep reading to see what we've found!
Convenience stores are found all over Japan, selling delicious meals, snacks, and everyday items at all hours of the night! By far one of their most beloved and best selling products is their onigiri (rice balls) which come in an astonishingly wide variety and are super cheap! You'll probably find yourself agonizing over which onigiri to get from all the many fillings and flavors to choose from, but no need to worry! We've compiled together a guide on popular onigiri to help you on your next convenience store trip in Japan!
You've finally made it to Kyoto and you'd like to stay at a traditional Japanese ryokan. To help you out, we've scoured through the many choices and picked the top 20 ryokan to introduce! Enjoy Kyoto's thoughtful hospitality to your heart's content at these ryokan!
We publish articles on all manner of unique Japanese products such as electronics, fashion, cosmetics, stationery, and snacks. You will also find useful advice for travelers, including detailed information on Japanese manners and etiquette and tips on using public transportation.
Tokyo Station can almost be called the center of Japan, as it is a prominent transportation hub where various products from all over the nation are gathered. As such, it goes without saying that it is the most ideal place to buy souvenirs. This article introduces the top 10 affordable (around 1,000 yen!) souvenirs being sold at Tokyo Station.
Narita Airport is used by travelers day and night as their gateway to Tokyo and Japan, but many mistakenly believe that Narita is a Tokyo airport. It is actually located in the city of Narita in Chiba Prefecture, 70km away from the Tokyo city center. So, what's the best way to get into Tokyo from Narita Airport? Let's look at our options broken down by travel time and cost!
Ikebukuro Station is the largest commuter hub in northern Tokyo, connecting a total of 8 train lines. It is also the second busiest station in the world next to Shinjuku Station. Its complex layout made up of overground and underground passages means that it is very easy to get lost inside this train station. Read on as this guide fully explains the structure of the train station in an easy-to-understand way so that you don't get lost the next time you visit!
How D2C X Does Inbound Marketing
Focused on inbound marketing, D2C X is a subsidiary of the D2C Group, a company financed and established by NTT DOCOMO, Dentsu Group, and NTT AD Group. Leveraging its in-house media platform "tsunagu Japan," D2C X collaborates with various partners to provide a wide range of solutions to a diverse customer base.
D2C X and Japan's Inbound Tourism Market
The Japanese government established a policy called "The Tourism Nation Promotion Basic Plan" which set goals of 40 million international visitors spending 8 trillion yen in 2020, and 60 million international visitors spending 15 trillion yen by the year 2030. The number of tourists visiting Japan has been increasing each year, as has the number of Japanese businesses and local governments putting effort into marketing campaigns to attract them. However, inbound marketing comes with a unique set of challenges that make it quite different from domestic marketing. From creating a plan to carrying it out effectively, there are many common unknowns such as, "What kind of content will be well received?" or "What's the best way to access the Japan-bound tourism market?" In response to the rapid increase in international tourism to Japan and heightened demand for inbound marketing, we provide actionable solutions that reach many countries through a variety of channels.
tsunagu Japan's Place in the Inbound Tourism Market
Our vision is "To connect the world with Japan," and we strive to be the number one platform to that end. Leveraging multiple media platforms, including our Japan-bound tourism media platform "tsunagu Japan" and official Facebook pages that have more than 1 million followers combined, we deliver information about Japan to the world.
A One-Stop Shop for All of Your Inbound Marketing Needs
Regardless of country, industry, or goal, we provide a one-stop, customized inbound marketing service that fully takes advantage of our rich partner network of more than 100 businesses across the world.
We periodically host inbound marketing strategy seminars on the Japan-bound tourism industry. These events feature various guest speakers and are attended by more than 100 guests from the industry.